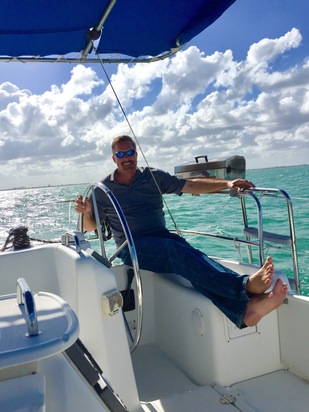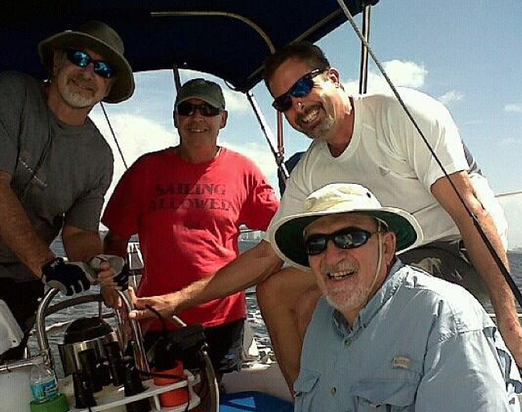 Captain Jeff Meredith is a seasoned sailor with 22 years of experience. He began his sailing career in Michigan where he sailed Lake Huron, Lake Saint Claire and Lake Erie.

After choosing to seek a warmer climate where he could sail year round he moved to Florida and from there has sailed the Caribbean, the Gulf of Mexico, the Florida keys and Southeast Florida as well as the British Virgin Islands. His vast sailing experience has made him one of the most knowledgeable and reliable captains in the charter industry.
Captain Jeff Meredity holds a US Coast Guard Seaman Safety Certification, OUPIV license and is licensed to operate up to 50 ton vessels. He is also an expert marine technician adding safety and security to every charter experience.

His experience helps him create unforgettable sailing experiences for all those who sail away with him and his beloved Good Karma.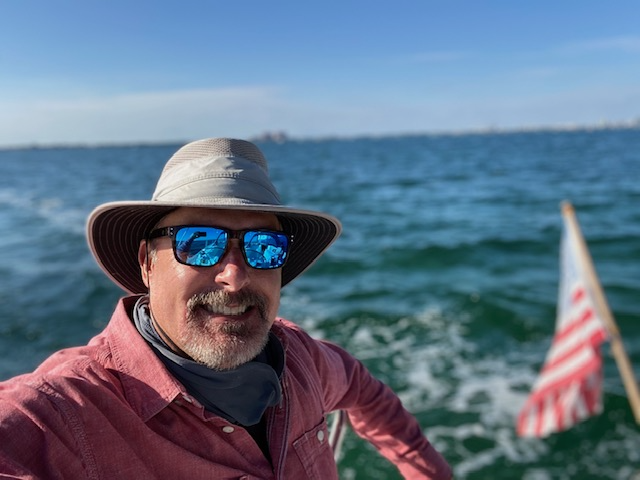 Born in Michigan, Capt. Jeff Meredith was introduced to sailing by his family as a child. His love for sailing became clear to them when at the age of 12 he ventured into building his very own sailboat out of a pile of 2 x 4's that he found in his neighbors yard and although his newly built sailboat didn't last very long in the water it marked the beginning of a life long fascination with sailing.

In his early 30's he bought his first sailboat with which he sailed the great lakes of Michigan.

Five years ago, Good Karma, the hunter legend 35.5 of his dreams crossed his path and they have been inseparable ever since. His love for sailing was the motivation that led him to move to Florida in search of warmer weather that allowed him to sail year round.