We highly recommend that you make some time to explore " The Grove" when booking a charter with us. It is worth the trip!

Things To Prepare On The Day Of Your Charter:
* Bring any snacks and drinks you wish to consume in a small to medium size cooler.
* Avoid bringing jewelry or personal belongings that could be misplaced while swimming.
* Bring a change of clothes and towels.
* Make sure to put on suntan lotion or sunblock before coming on board.
* Wear comfortable clothes that will allow you to move about freely around the sailboat. Cotton shirts and shorts are recommended.
* Please bring credit card or cash to pay for your charter prior to sailing away with us.
* Kindly be at the boat at least 15 to 30 minutes prior to your scheduled charter time.
* Sit back and enjoy our beautiful sunny skies, emerald green bay and warm winds!
Captain Meredith and crew will make sure that you have the most exciting and relaxing sailing experience ever.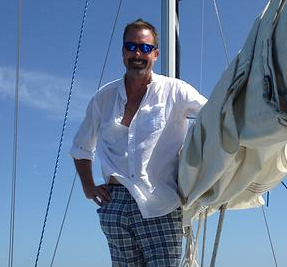 THANK YOU for choosing Sailing Adventures Miami.